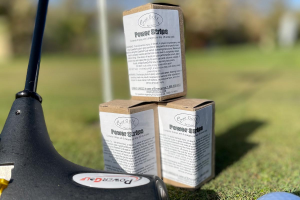 Recurring Power Strip Mega Pack (Recurring Every 2 Months)
Arrives Every 2 Months!
Discounted $10 + FREE SHIPPING. Cancel Anytime.
(Normally $89.95 + $9.95 Shipping)
Ready – Aim - Fire!
The Power Strip "Mega Pack" gives you all the ammo needed to propel your golf ball 50-200 yards.
The Mega Pack Includes:
14 Play Packs. Each Single Play Pack contains 8 individual strips, and each strip holds 5 power cells for a total of 40 shots.
Good for at least 14 rounds of golf on as 18 hole golf course.