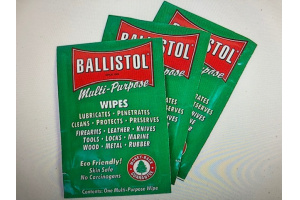 Ballistol Wipes - 10pk
Extend the life of your Club!
Ballistol Wipes should be used on the club after each round of golf to protect the club striker and add to the club's performance.
The only authorized cleaning product to keep the club operating efficiently and can be part of your golf bag essentials. This is a must-have to help extend the life of your club for many years to come!